WELCOME TO SUNNY SUITES
Sunny Suites apartments are located in the historic village of Maleme, Chania, Crete.
Confidence and Kindness are the characteristics of our family business. This together with our good service makes Sunny Suites an ideal place for an unforgettable holiday.
Perfect choice for families and couples that want to relax, have fun and explore the beautiful island of Crete.
Confirmation for our work is the large number of repeating customers.
The long pebble & sandy beach is 150m away and is accessed via the main road which runs by the apartments.
The village center just 200m away, where shops, bars and some of the best restaurants of the Chania prefecture.
Gee Pas Rent a Car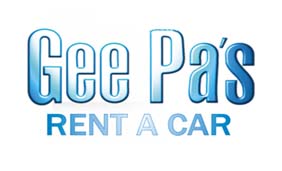 Geepa's Car rentals is one of the first rental companies in the prefecture of Chania, as it has been established at Maleme in 1979, from the family Paraskakis and is fully authorized by the Greek Tourism Organization (E.O.T.).

Our fleet is composed by the latest models of cars, all of them fully insured with NO excess and well inspected to provide you the best and safer ride during your exploration of the Crete!!!
ENJOY YOUR RIDE WITH US!!!!!!!!!!!!!
Maleme Imperial Hotel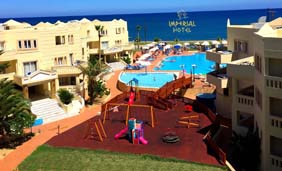 Imperial Hotel in Maleme, is a complex of 5 buildings with many different room types that can satisfy all kind of needs of its customer.
That make us ideal for families with small and older children, as also and for couples who really like to enjoy the luxury and convenience, together with the relaxation of a beach resort!
Food Experience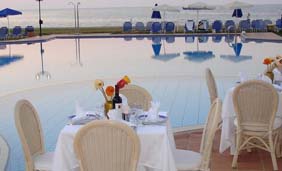 Maleme Imperial Restaurant operates every day from 16:00 until 22:00 and is Ala Carte.
Here you can find many traditional recipes from the pure Cretan, as also and the International Cuisine.

All of them are made from pure, local and fresh ingredients, most of them from our own farms with our primary target the best quality of our offered meals.